If one of your goals is to market your music in order to gain exposure and start earning money from your skill, make sure to read and put as much of this advice into practice as you can.
And if you think it's helpful, tell your friends about it or post about it on your website. So let's get started with the promotion advice.
How do you choose which platforms are worthwhile of your time and effort when there are so many methods to advertise your music online and only so many hours in the day?
How to Promote Your Music?
We have outlined some of the ways that you can market your music online and if you need to go all out, you can reach out to us for more strategic plans to propel you to the next level of your career.
1. Work on digital marketing
Create a presence online across all the main social media sites to interact with your target market. Make short-form music-driven videos with artistically incorporated song clips. 
Let us look at some of the social media platforms you can leverage on. This will be determined by the social media that is used in your region. You need to know where your audience are hanging out and what they do on the platforms and reach out to them.
Facebook is a social media site that is utilized by billions of people and has long been seen as crucial for online music promotion. There is still value in utilizing Facebook to market your music, even though it has gotten harder over the past few years to find followers organically.
Learn how to use Ads Manager to develop and track Facebook ad campaigns if you have a target audience and a budget to work with. Facebook advertisements might be one of the most cost-effective ways to market your music online if you invest some time in testing and optimizing.
There are numerous ways to develop your visual image on Instagram as a musician, including the grid, stories, IGTV, Instagram Live, and Reels.
To boost organic Instagram traffic, try out the various methods, from using Reels to record footage of yourself playing music to sharing behind-the-scenes Stories with your followers. You may advertise and promote Instagram posts through Facebook Ads Manager in the same manner that you would promote a Facebook post if you had a little extra cash to invest in expanding your visibility.
For fast discussions and real-time updates, Twitter is unmatched. It can be a nice approach to identify people who are talking about your music (or comparable musicians) and strike up conversations with them if you are comfortable with this format.
Work on fan engagement to promote your music on Twitter by publishing setlists, pre-show selfies, Q&A sessions, comments on pertinent trending issues, and more.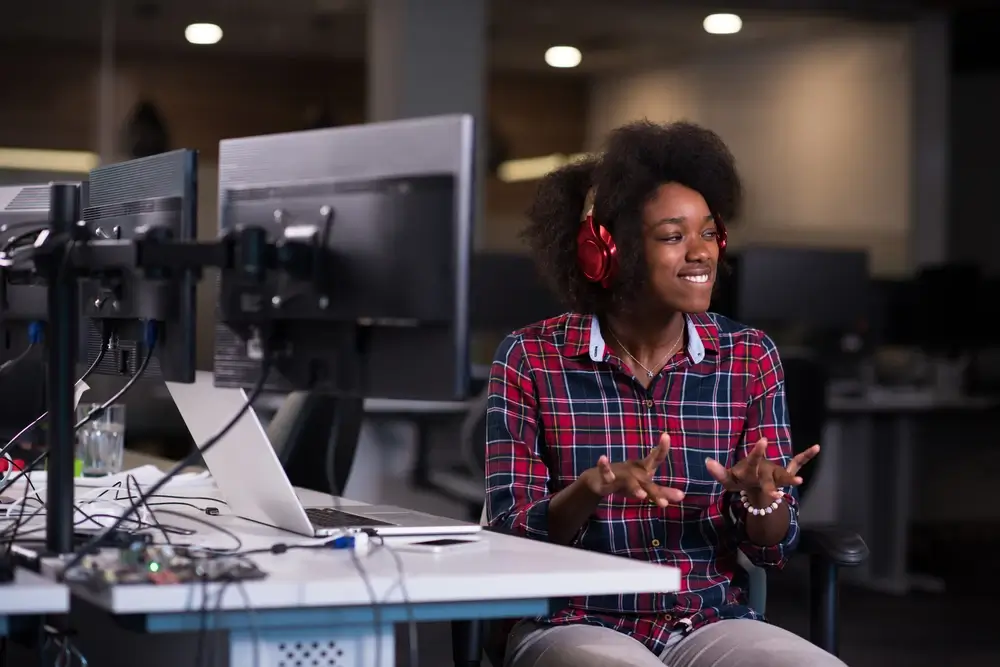 Snapchat is a lighthearted, on-the-go social media platform that places more emphasis on fan engagement and growth than on actual music sales. However, if your target market is younger, it is a fun method to engage with them.
Compared to other social networking apps, it has a tendency to feel more intimate, which may present some distinctive marketing options that don't always feel like "marketing." So bear that in mind if you choose to use Snapchat to advertise your music.
Trending on TikTok can have a significant impact on your music career. TikTok has quickly gained popularity as a means of online music promotion.
Although Gen Z users of the video app are its biggest fans, older demographics have quickly joined the trend.
You are able to produce your own little videos, but you should also upload your music to the platform so that it can be used in audio clips.
In contrast to other social media sites, TikTok's refined algorithm and addicting style provide you a good possibility of organically reaching a new audience.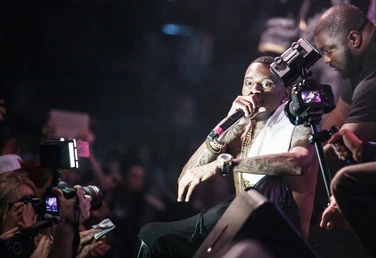 A major influencer of music discovery is YouTube. Upload and share videos frequently on YouTube to promote your music online. A good and appealing title should be used in every upload of your videos to increase their visibility. Include a thorough description together with keywords and appropriate tags. To increase watch time, you should also group together videos of the same genre into playlists.
YouTube videos that can be embedded can also be linked to and shared on other platforms, added to a website that promotes your music (such as a blog, online magazine, or venue website), or added to your own website.
Publish a website. Create a website for your band or yourself so that music listeners may find your discography there. Include your tour dates, artist biography, discography, merchandise store, email list, social media links, new releases, electronic press kit link, and links to your new music streaming sites.
3. Host your music on streaming platforms
Make your songs available on streaming services. Create artist profiles on all of the main music streaming services and upload your created tracks to provide the public with a central location to listen to your work. You can keep tabs on how well your songs are performing on various outlets.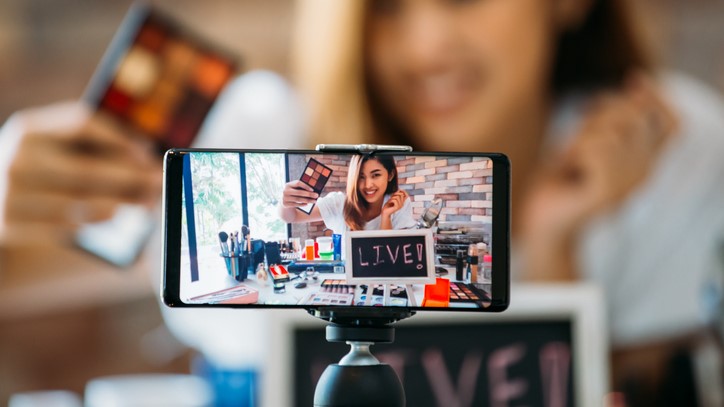 Find possibilities for record reviews, show reviews, interviews, and guest articles because they can all help your band website's SEO and increase the exposure of your music.
Investigate music websites/blogs that showcase musicians comparable to you in terms of genre and notoriety to make the most of your promotion efforts. Reach out to the blogger, put out a pitch and some bloggers can share for free or token while others have a fixed price to pay. These can increase the virality of your song.
5. Reach out to media houses
To get a fast pace success, you need to reach out to radio stations, radio presenters, and Tv hosts or stations. They can help you reach a wider group of people and make your song trend within the shortest possible time.
6. Get involved with liveshows
Engage with fans by attending live performances. To grow your audience and interact with your fans, give live, in-person performances.
It is likely that you will have to perform in tiny spaces at first, such as neighborhood taverns and street shows or carnivals.
Utilize your email list and social media platforms to choose the cities you'll visit on tour after your fan base has grown sufficiently.
7. Involve email marketing
An email list is an essential tool for music marketing since it allows you to promote new music as it is being produced. Add a sign-up form that is widely displayed on your website to expand your marketing list. Set up sign-up desks and distribute flyers in person at your live performances.
Offer your members exclusive advantages like item discounts or early access to shows to promote sign-ups. Once you have a significant following, you may use email marketing to announce tour dates, promote new albums, and share general music news.
With the aid of a podcast interview or music feature, it is simple to attract new music listeners. A new audience will gain a deeper grasp of your music and artistic persona even from a brief discussion with you on a local podcast.
You may start your own podcast to advertise your music online and regularly include episodes about your band. Additionally, you can recommend your music for a podcast or request an interview. Don't rush the process of looking for podcasts that might be a suitable fit for your music. Take your time. 
With a huge network of music fans from all around the world, SoundCloud is one of the artist-friendly venues for independent musicians and niche genres.
Share your tracks to SoundCloud so that people can listen to them as a way to market your music online.
Before spending money on a professional production, you may use SoundCloud to publish demos and get feedback.
If you choose to go in this direction, make sure to spend some time on the platform by yourself, engaging in conversation with other music creators and listening to their work. This will help to foster a sense of community.
One of the most effective ways to market your music online is by releasing a fascinating music video.
Make an effort to be imaginative when coming up with the idea for your video and consider a hook that could make it appealing to viewers and encourage sharing, such as basing it on a current viral meme trend or shooting it in a single difficult take.
Just record a live performance and edit the video in a special way if you're on a tight budget.
Make music video snippets available on your website and on your social media networks. 
Whatever the means you wish to take to promote your music and get to reach your audience, be assured that the steps outlined here are tested and trusted. You can reach out to us for more robust marketing strategic plans to promote your music and be on the top music charts
Trust this post has been helpful? Kindly like and follow us on social media. Share with your friends on social with the buttons below.