A marketing agency is also known as a marketing firm or company and they help create, implement and manage marketing strategies for clients to achieve set business goals.
Most people have been asking the question:
Why do I need a marketing agency?
Well, this post tends to offer the best answers to the above questions.
Is an advertising agency the same as a marketing agency? Let us look at how Wikipedia defined advertising agency.
An advertising agency, often referred to as a creative agency or an ad agency, is a business dedicated to creating, planning, and handling advertising and sometimes other forms of promotion and marketing for its clients. Wikipedia
A marketing agency can help you create unique contents that communicate and positions your brand via website design, social media, graphics creatives, business strategy, content management, experiential marketing and SEO. More reasons why you need a marketing agency to grow your business
There is a saying that "if wishes are horses, beggars would ride". If it were easy, a lot of people would do it themselves. Marketing requires a lot of mix, techniques and channels.
What Does A Marketing Agency Do?
A marketing company is responsible for the research, analysis, strategy, branding and promotion of products or services. They engage using multi-channel campaigns, leveraging on social platforms to reach the client's target audience.
Agencies have specific packages tailored to meet clients' desired goals, budgets and aspirations.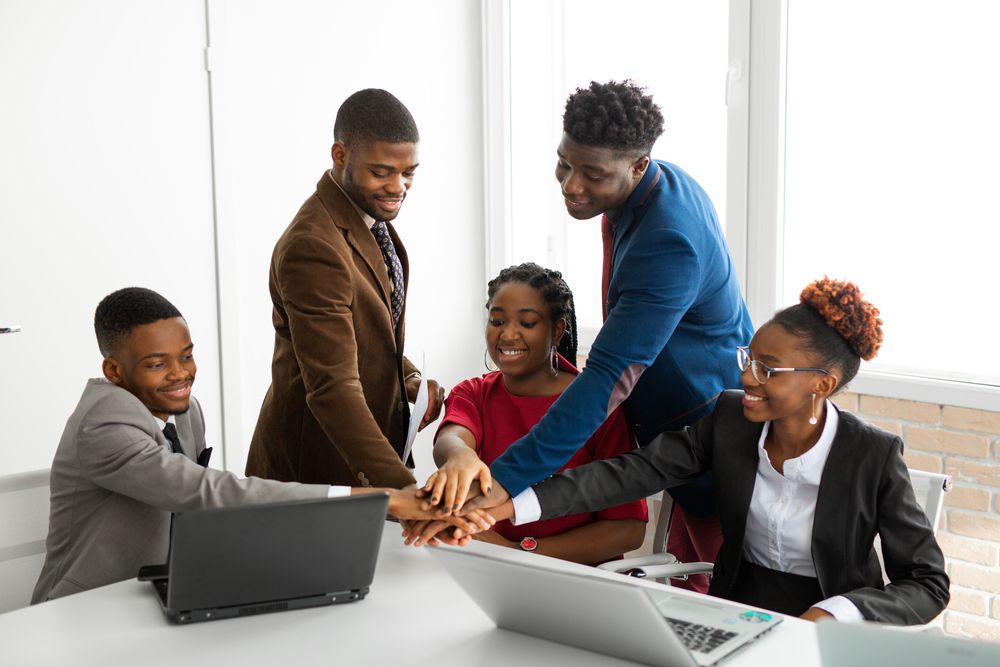 Marketing Services Include:
Experiential Marketing
Branding and Design
Web Development
Event Marketing
Media Planning
Product Packaging
Search Marketing
Social Media Marketing
Influencer Marketing
Public Relations
Email Marketing
Many people read it up and some opt for an 'in-house' marketing team but they end up wasting time, money and resources without achieving the desired results.
Let us look at the following as they relate to why you need a marketing agency:
Who needs a marketing agency?
What is the costs of hiring a marketing agency?
Reasons to hire a marketing agencies?
Who Needs A Marketing Agency?
Everyone needs a marketing agency as long as you are selling a product or offering a service. You need people to know about your brand and interact with it.
Marketing agencies possess the best hands who are professionals in their fields and know the best methods of operations and carrying out specific marketing tasks proven to deliver the best results.
What Is The Costs Of Hiring A Marketing Agency?
There is no fixed price or package one-fits-all package for a brand. As a brand, you need a package that fits your need and budget. More so, let your selection be based on best value rather than the best price. 
Hence, Cost depends on some factors such as:
Current assets and future needs: This takes into consideration what you own and your prospective need. For instance, is there an existing website? Is the site good or needs improvement? Do you want to expand your social media reach? Do you want to generate leads? Want to improve the quality of your leads? Do you have a customer database and you wish to grow it?
In-house capability: What level of marketing support do you need?
Set time for goals: Need a quick solution? Want a fast result, this can impact the budget.
Scope: The extent or the range of what you desire depends on how much you are willing to spend.
Competitive landscape: This depends on how competitive the market is. This puts into consideration what your competitors are doing. Higher competition means higher costs to get a larger market
Geographical scope: What landscapes do you intend to cover? The more the target region you intend to cover, the higher the cost of marketing to get the target audience.
Buyer Duration: You need to make the sales cycle shorter as a longer buying journey tends to increase the marketing budget.
Reasons to hire a marketing firm
Here are a few reasons and benefits why you should hire a marketing firm to grow your business.
Time: Agencies have more time and they put that time into making result-oriented marketing plans for your business. They deliver results within a short period of time.
Tools: They have the right sets of tools to implement and execute marketing tasks geared to deliver the best results. They have the right set of data and analytical tools to target and direct the right offers, to the right customers, at the right time.
Right Experience: Marketing firms possess the experience and data to determine what campaigns are most effective for your industry.
They Produce Packages Just For You. Understanding that all fingers are not equal, marketing firms do not have a fixed solution. They have different marketing packages based on the budget and requirements of clients. Whether you are a big multinational company or a small business, there is a marketing plan that is unique for you and your business. All these packages are tailored to give the best results.
Scalability on Demand – You may decide to scale up or down on certain marketing features for any reason be it budget or otherwise.
Quantifiable Results – Results are measured and metrics of flow are shown to see what is working and where needs to be boosted.
Broader Skillsets – Where your staffs have shortcomings, the marketing agency is equipped with the talent and resources to bring your vision accomplishment.
When you hire a marketing company for your brand, you will discover that you save time and money as you only pay for the time, expertise, and involvement required.
Not All Agencies Are Alike
There are so many agencies out there and some are quacks with fake results. To get a suitable marketing firm, look for one with experience in your industry.
Here are a few things to consider when looking for a full-service (360 degrees) marketing agency:
Ensure the agency has the relevant experience for the task you wish to execute
Have an open conversation about goals, budget, and timelines. Good agencies will inquire about these things as it shows they can get you where you want to be
Review their projects, portfolios, and clients if available.
Ensure that the firm has a cohesive proposal, strategy, and vision.
Do they have digital expertise across multiple channels?
What Happens When You Contact Octoplus Marketing?
We are all about excellence in service delivery this you will notice from the moment you contact us. We will schedule a meeting with you either physically or virtually to understand your needs, challenges and goals and to determine best solution that fits your need.
We offer 360 degree marketing be it digital marketing, Experiential Marketing, Branding and Design, Web Development, Event Marketing, Media Planning, Product Packaging, Search Marketing, Social Media marketing, Influencer Marketing, Public Relations, Email Marketing
We design a strategic plan which we propose to you and your team and schedule another meeting where we present our strategies. IF this aligns with your business need, we sign a contract and start off.
Still, having challenges making a choice of a marketing agency to choose? Let Octoplus marketing help you grow your marketing business. We have the credibility and manpower to plan, manage and execute your marketing goals to maximize results. We are just a call away from you. Get in touch