Email marketing has been around for quite a long time now and it has been or of the digital channels to disseminate messages to directly reach your audience.
Although, Email marketing is not as effective as it was a few years ago. It still proves to be a force to reckon with in this digital age.
Let us look at how the old-school technique can become a lead revenue generator.
One of the factors that can make a digital marketing technique less effective could be due to technology and people's change inhabits.
When email marketing is properly applied, it becomes a profitable marketing channel for any business. now, we will look at the reasons why you need to start using email marketing for your business.
Email marketing is the act of sending a commercial message, typically to a group of people, using email. In its broadest sense, every email sent to a potential or current customer could be considered email marketing. It involves using email to send advertisements, request business, or solicit sales or donations. Wikipedia
Benefits of Email Marketing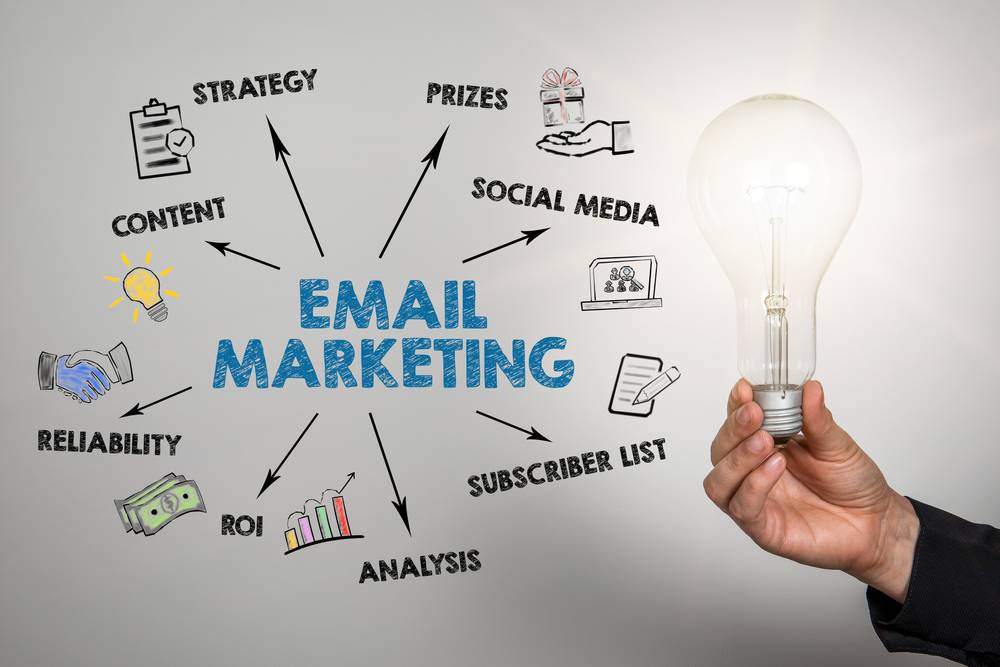 Reasons You Need Email Marketing
The advantages of email marketing in our world today is limitless. Ecommerce sites benefit from it as you can send product update to subscribers, grow traffic, target high-value audiences, reduce acquisition cost, and boost all around revenue.
The benefits below tell you why you need to take advantage of email marketing to improve your business.
Do you know that almost everyone uses email? This is why it is a force in digital marketing channels to reckon with. For smartphone users, they need to have a Gmail account to be able to enjoy full privileges on the smart device. Hence, there is a huge audience via this channel.
This when compared to other marketing channels like print or broadcasting, email gives you a direct line of two-way communication with your target audience.
With many people using smartphones and having their emails on their devices, it is now easy for them to check their mails on the go. The combo of mobile devices and email marketing gives you an unparalleled advantage of the speed and reach in executing your marketing.
The probability of the messages been opened is high compared to other traditional and digital channels of communication.
3. Consumers Enjoy Receiving Personalized Emails
Recent studies have shown that people like personalized emails compared to the generic type. There is a way to send emails to people and it will not irritate or annoy them to unsubscribe or blacklist you.
60% of people state that the main reason they subscribe to a brand's newsletter is to gain access to offers and promotions. Consumers do not want to get the old promotional emails. They basically want personalized content that's adapted to their interests and needs.
Consumers love receiving personalized product recommendations and are more likely to buy from brands that provide such recommendations.
Another report showed that Millennials are even happy to share personal data if it helps improve their shopping experience.
4. Collecting feedback and surveys
With the use of Email marketing, you can get feedback on the customer experience of your service/product by sending customer satisfaction surveys to get feedback through your email campaigns.
This ensures customers continue to interact, engage, and purchase from your brand.
5. Email Marketing Improves Customer Retention
To strengthen the bond between brands and their customers, email marketing can be a cementing tie to help achieve this goal.
With a strategic effort to send personalized emails to your customers, you can increase customer satisfaction. The following are cool ways to get started: Welcome emails, promotional emails, holiday emails, special day emails, and educational emails are all great ways to stay in touch with your customer base and keep your brand top of mind.
6. Build brand awareness and appeal
We know that the measure of how memorable and recognizable a brand is to its target audience is termed Brand awareness. Brand awareness is essential to businesses that wish to grow and stand out. With increased brand awareness, you can appeal to the audience and they will likely buy from you.
How does email build brand awareness?
The awareness specifically comes from attracting attention. People know about you when you are seen. With the use of Email marketing, you can instantly get your recipients' attention.
Email requires you to get consent from your subscribers during the acquisition stage. You can send subscribers:
Blog updates
Industry updates
Expert advice
Market news
When you send emails that offer value without being salesy, you will build brand awareness while showing your customers you care about them.
Once in a while, you can send them product offers or updates on new products to generate top of mind awareness and possibly increase sales without appearing salesy.
7. Generating traffic to your site
There have been testimonies of how email newsletters have helped increased traffic by 100%. This helps keep your audience engaged with your brand and website/blog post. This way you direct your audience to your new post you want them to know and interact with.
This way, you improve your SEO.
When you're creating an email that links to your content, keep in mind that each email should contain a call to action (CTA) so readers can click through to your site.
Some samples of CTA are Sign up, Subscribe, Try for free, Get started, Learn more, Join us, and so on. this will help your readers define a clear action you want them to take.
Read also:
8. Email Marketing Generates High Engagement Rates
While email marketing engagement rates aren't as high as they once were, they're still higher than those of other types of marketing.
A comparison report showed that the average engagement rate on social media is 0.58%. While Email has an average open rate of 22.86% and a click-through rate (CTR) of 3.71%.
The engagement numbers can be increased when you take advantage of personalization. It has been observed that personalizing subject lines increases open rates by 26%. If you go a step further to personalize the email body, you can improve click-through rates by as much as 14%.
10% More conversions generated through personalized emails when compared to non-personalized emails.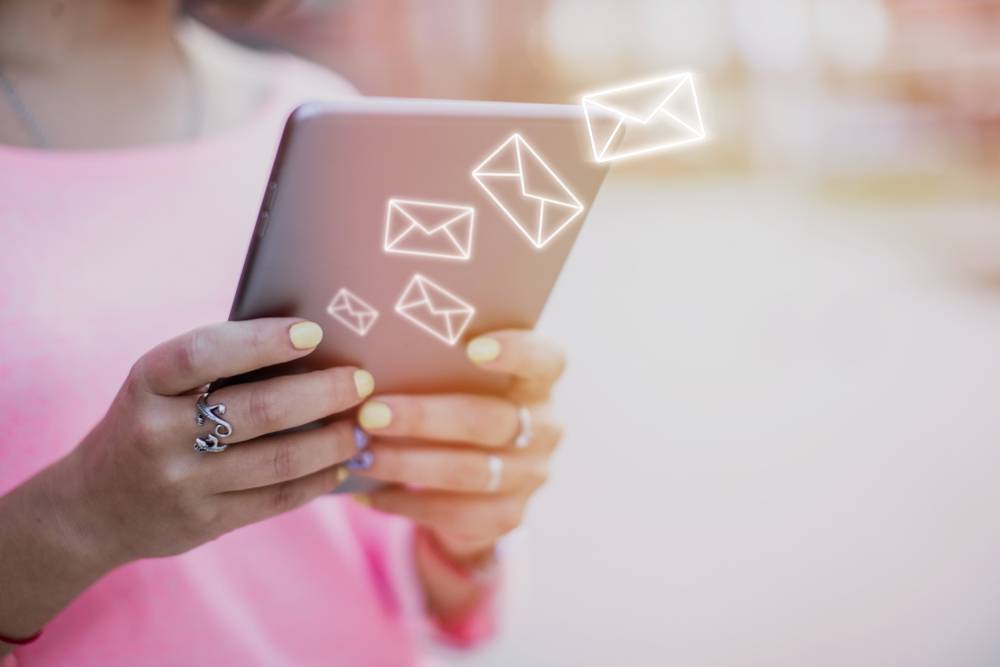 Email marketing is a channel that offers scalability in proportion to your growth. Scaling is quite simple in Email marketing as it depends on the growth of your subscribers list.
YOu can start from zero and build your list to thousands or millions of subscribers. Almost every email marketing software offers plans that scale as the list grows. No hidden charges or unnecessary payment along the line.
10. Email Marketing Provides The Highest ROI
Email marketing is a channel that offers scalability in proportion to your growth. Scaling is quite simple in Email marketing as it
Contemplating if you will use email marketing as one of your marketing channels? Here are a few reasons why it offers higher ROI
Email is the third most influential source of information for B2B audiences: It falls behind word-of-mouth, colleague recommendations, and industry-specific thought leaders.
Click-through rates (CTRs) are 47% higher for B2B email campaigns than B2C email campaigns. 
Consumers who purchase products through email spend 138% more than those that don't receive email offers.
73% of millennials identify email as their preferred means of business communication. According to Pew Research Center, there are about 71 million millennials. 73% of 71 million is over 51 million. That is a lot of people who prefer email, and it doesn't even account for other generations. 
I know you wondering, what about social media? Yes, email marketing has better ROI and engagement than any other digital marketing channel and the evidence is in the links above.
depends on the growth of your subscriber's list.
YOu can start from zero and build your list to thousands or millions of subscribers. Almost every email marketing software offers plans that scale as the list grows. No hidden charges or unnecessary payment along the line.
Email Marketing Is More Prolific Than Ever
A summary of the benefits of email marketing as we shared above
Everyone uses email
Instant email checks
Consumers enjoy receiving personalized emails
Collecting feedback and surveys.
Email marketing improves customer retention
Build brand awareness and appeal
Generating traffic to your site
Email marketing generates high engagement rates
Email is scalable
Email marketing provides the highest ROI
We can see that email marketing is still an effective communication tool that users love. Most people prefer communicating with businesses over email. The new norm is the use of personalized email communication.
By allowing you to communicate with your customers on a regular basis, email enables you to keep your brand top of mind and improve customer retention.
Email also generates higher engagement rates especially true when personalization is employed.
If your business is facing a decision issue over what digital marketing channels to use, we trust with this post you can take a concrete decision to involve the use of Email marketing in addition to your marketing channels.