A brand without advertising, according to Steuart, is like winking at a girl in the dark. In a similar vein, a brand that downplays the importance of digital marketing may never reach its primary demographic.
With the speed at which internet technology is growing, digital marketing has become a powerful tool for businesses of any scale or size. Hence the need for professionals; digital marketing agencies, that can utilize this marketing means.
Digital marketing is the promotion of a brand, product, or service using various online channels and technologies. Such channels include but are not limited to emails, websites, social media, search engines, mobile apps, text, and multimedia messages. The goal is to use tactics like content creation, search engine optimization (SEO), social media marketing, email marketing, online advertising, and analytics to attract, engage, and convert online audiences into customers.
However, combining these tactics may be hectic for a business that lacks professional skills. Thus, the need for a digital marketing agency.
Why do we need a Digital Marketing Agency?
In the end, working with a digital marketing agency can provide your company a competitive edge, increase your online presence, attract more customers online, generate leads, and eventually increase your brand's visibility and income.
Here are 7 key reasons you need a digital marketing agency ASAP!
Online marketing is a broad field. It'll take professionals to effectively carry out digital marketing activities and achieve mind-blowing results. Besides, these agencies have extensive knowledge of the latest digital marketing trends, tools, and techniques. With them, you can be sure that your digital marketing campaigns will be successful resulting in increased sales. This also helps you to focus on other important parts of your business, like production and expansion.
Your brand must be represented in the appropriate medium. For instance, fashion companies might concentrate on sharing styling advice via social media and short blogs with a focus on their Instagram visibility. The media mix is chosen based on the customer's brand and the audience they are trying to reach.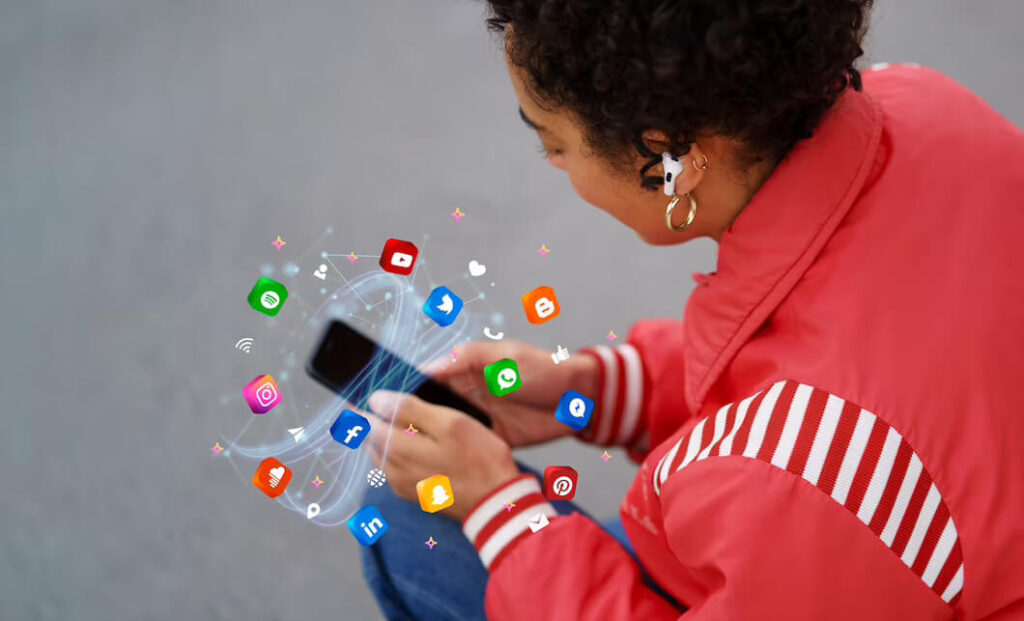 Internet marketing agencies can help achieve high Returns on Investment. You want to reduce overhead costs and increase profit as much as they can for your business. You ensure that every project spent on yields results. Digital marketing agencies help ease this tension.
They are conversant with analytical tools that allow them to track the performance of your campaigns. This helps you to measure the effectiveness of your marketing campaigns, and know what to fix or remove. They use tools that allow them to target the exact audiences you want ensuring that your campaign reaches the right people and has a 95% chance of converting.
4. Increased Reach/Brand Awareness
With digital marketing agencies, you can assuredly wink to as many customers as possible and be seen. Taking advantage of ad platforms, they can help spread the gospel of your business/service far and wide. They can help you build your brand, create a personality for the brand, and establish it as an authority in your industry, which can lead to increased brand awareness and trust.
You must be thoroughly informed about your area of expertise and every facet of the sector you work in. By having a whole team of professionals leading you to expand your ideas in accordance with the consumer trends in your business, a digital marketing company can help you stay current in your field.
6. You have time to focus on your business
There are many benefits to having an in-house marketing team. However, some of its limitations involve taking away valuable time from running campaigns, resources from keeping things moving, and time from setting up the team and processes.
If you engage a digital marketing agency, you will save all of this time and effort, freeing you up to concentrate on managing your company and enhancing other crucial operational variables. There is no need for management, onboarding, or training.
Digital marketing agencies are God-sent for businesses that can't afford to build an in-house digital team or hire professionals on a salary basis. Such overhead costs can rather be put into other aspects of your business to help growth. These agencies also eliminate the fear of funding campaigns that don't work because of poor strategy.
What can a Digital Marketing Agency really do for me?
An online marketing agency may assist you in pulling off amazing accomplishments, as we will discover in this article.
An online marketing company can:
Make a market analysis and develop a plan to meet your challenging competitive environment.
To offer advertising services across all platforms (including Google, Facebook, Instagram, LinkedIn, etc.).
Maintain and improve your website's ranking
Create content marketing strategies that will attract consumers and increase traffic.
Initiate and manage your email marketing campaigns.
Take control of your social media profiles and networks.
To create a PR strategy and media buying and also implement it.
Install tracking and analytics tools to track your objectives and results from marketing.
In conclusion, you might ask, 'Why can't I do it myself?' Indeed, you can but having the needed results is most important. It's like saying you want to read up on how to be a dentist so you can remove your aching tooth. Weird right? Digital marketing can be tricky and involves a lot of strategizing.
Save yourself the headache, get a digital marketing agency like us ASAP!